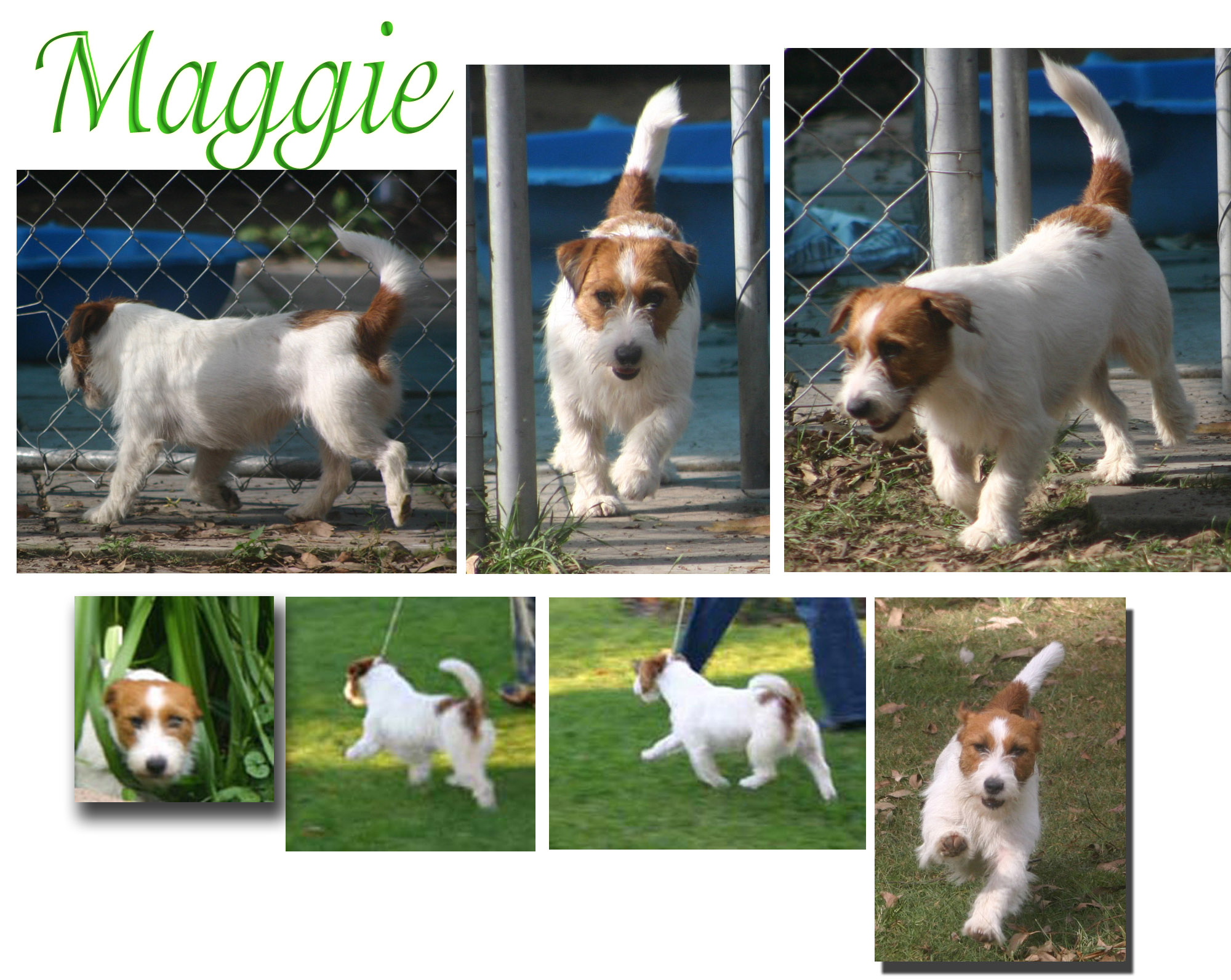 Malung/JR Magali
The beautiful "Maggie" is quite the character; always alert and full of energy, this sweet girl has the body of a super model, and boy can she move!
Maggie is 11.5 inches, with a wonderful hard, weatherproof coat and deep rich markings.
Thankyou to Annette Taylor of Beaconway Kennels and Erica Wilkins of Malung Kennels for allowing the wonderful Maggie to come to us in Queensland.
Maggie and AJ presented us with a superb litter on the 8th of the 8th 2008, and wouldn't you know there were eight puppies! This was Maggie's first litter and sadly her last as she experienced complications which required her to be spayed. Maggie now lives with Belinda and family on the Gold Coast where she is dearly loved.
Ophthalmic Certificate (eyes) Animal Eye Services - 2008 - Normal.

Click to view
Malung/JR Magali

DOB : 20 June 2005

Mahkoolma Jack Marlow

Aust Ch. Myrmidon Jack Dynamite

Mahkoolma Jack Daisey
Malung/JR Majanui

Aust. Ch. Mahkoolma Jack Denver
Aust. Ch. Malung/JR Maryke
20/6/05 - 3/7/09
Sadly, Maggie was struck by a car in July 2009. Rest in peace my sweet darling.